What is This Bone?
by Jam
(Lake Elsinore, Ca.)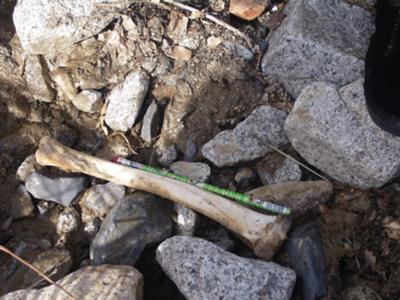 We found this bone while walking near Cleveland National Forest. There had been heavy rains recently and a lot of debris has washed down from the hills. This bone had washed up on the bank of a stream. Can anyone tell me what it is from? Thank you.

Related Information on The All About Forensic Science Website

Forensic Anthropology
Click here to read or post comments
Join in and write your own page! It's easy to do. How? Simply click here to return to Forensic Q & A.