Forensic Entomology
Forensic Entomology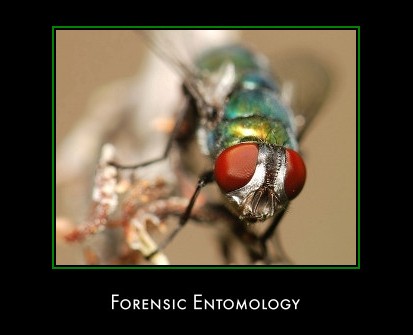 (Photo Credit: Rami)
Thinking About Becoming A Forensic Science Student?

Find a Forensic Science School
---
What is Forensic-Entomology?
---
According to the American Board of Forensic-Entomology, Forensic-Entomology, or Medicocriminal Entomology, is the science of using insect evidence to uncover circumstances of interest to the law, often related to a crime. As an example, they point to time of death, which can be established using insect evidence gathered from and around a corpse.
---
Is Forensic Entomology For You?
---
Popular Science Magazine recently published it's annual 'bottom-10-list' of the worst jobs in science. This irreverent look at the more interesting side of scientific employment is described as a salute to the men and women who do what no salary can adequately reward.
You might want to know that forensic science is represented on the list by forensic entomology which comes in at number 9. Described as "solving murders by studying maggots", insight into this particular scientific vocation is provided by leading forensic entomologist Neal Haskell.
"One day a local detective called me who knew I'd majored in entomology in college and said, 'Hey, Neal, we got a body at the morgue with insects on it. You wanna give it a shot?' The corpse turned out to be a guy I used to have breakfast with, and there were maggots in his teeth. Then I found some in his eyes, and I thought, 'This is what I want to do. This is just way too cool"
Dr Haskell who works in the biology department at Saint Joseph's collge, Indiana has appeared on PBS and the Discovery Channel. His work and research has been published in several major journals and books and he has participated in criminal investigations and testified as an expert witness in numerous criminal trials.
Click Here to read the worst jobs in science article in full.
---
Essential Forensic Entomology Reading
---
Forensic Entomology: An Introduction by Dorothy Gennard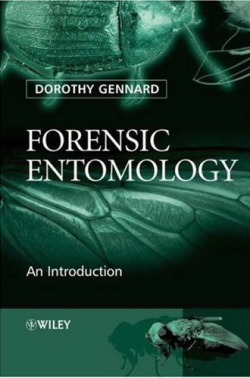 Book Description
This invaluable text provides a concise introduction to entomology in a forensic context and is also a practical guide to collecting entomological samples at the crime scene. Forensic-Entomology: An Introduction:
Assumes no prior knowledge of either entomology or biology
Provides background information about the procedures carried out by the professional forensic entomologist in order to determine key information about post-mortem interval presented by insect evidence
Includes practical tasks and further reading to enhance understanding of the subject and to enable the reader to gain key laboratory skills and a clear understanding of insect life cycles, the identification features of insects, and aspects of their ecology
Glossary, photographs, the style of presentation and numerous illustrations have been designed to assist in the identification of insects associated with the corpse; keys are included to help students make this identification
This book is an essential resource for undergraduate Forensic Science and Criminology students and those on conversion postgraduate M.Sc. courses in Forensic Science. It is also useful for Scenes of Crime Officers undertaking diploma studies and Scene Investigating Officers.
See following link for more details:
Forensic Entomology: An Introduction
UK Visitors Click Here
---
Forensic-Entomology Links
---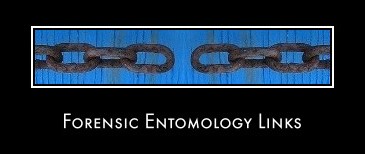 Access a range of quality forensic-entomology related websites via the following link.
---
Forensic-Entomology in The Real World
---
This section will showcase the most interesting forensic-entomology related news and articles.
Forensic Science in Action: Entomology Evidence in the Steven Truscott Case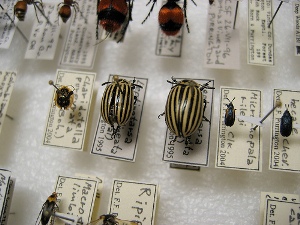 (Photo Credit: Cpurrin1)
The Steven Truscott case is among the most high profile and controversial in Canadian legal history. On the 9th June 1959 14 year old Steven Truscott went on a bike ride with his 12 year old classmate Lynne Harper. Two days later, Lynne Harper is found dead, she had been raped and strangled.
Within two days Steven Truscott was arrested and charged with the murder of Lynne Harper. On the 8th December 1959 Truscott was found guilty and sentenced to death. The death penalty is later commuted to life imprisonment. 48 years later the Ontario Court of Appeal overturns the conviction, declaring a miscarriage of justice that must be quashed
Central to this decision was the forensic evidence, in particular the entomological evidence relating to Lynne Harper's time of death. Among those to testify was Entomology professor Richard Merritt whose speciality is insect growth rate based on temperature. According to Merrit the time of death suggested in the original trial was wrong and that Truscott could not have killed Lynne Harper because he was at home when she died.
---
Read FBI Profiling Classics on Kindle
---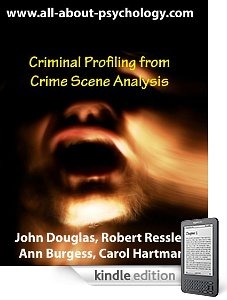 This special Kindle collection consists primarily of the landmark articles written by members of the Behavioral Science Units, National Center for the Analysis of Violent Crime, at the FBI Academy. These seminal publications in the history of FBI profiling were released by the U.S. Department of Justice as part of the information on serial killers provided by the FBI's Training Division.
See following link for full details.
---
Go From Forensic Entomology Back To The Home Page