Forensic Anthropology
Thinking About Becoming A Forensic Science Student?

Find a Forensic Science School
---
Forensic Anthropology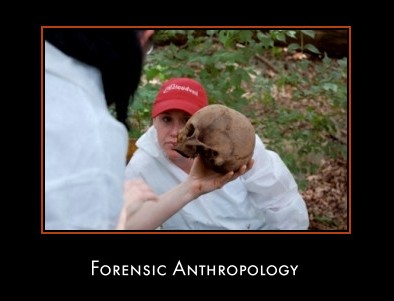 ---
What is Forensic-Anthropology?
---
According to the American Board of Forensic-Anthropology, forensic anthropology is the application of the science of physical anthropology to the legal process. The identification of skeletal, badly decomposed, or otherwise unidentified human remains is important for both legal and humanitarian reasons. Forensic anthropologists apply standard scientific techniques developed in physical anthropology to identify human remains, and to assist in the detection of crime.
Forensic anthropologists frequently work in conjunction with forensic pathologists, odontologists, and homicide investigators to identify a decedent, discover evidence of foul play, and/or the postmortem interval. In addition to assisting in locating and recovering suspicious remains, forensic anthropologists work to suggest the age, sex, ancestry, stature, and unique features of a decedent from the skeleton.
---
Expert Interview
---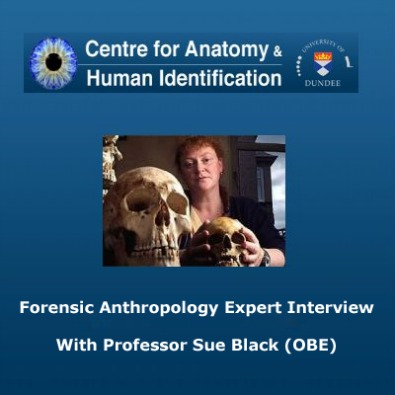 Forensic Anthropology Masters training, history cold cases, the million for a morgue campaign. These are just of the topics covered in this fascinating interview with Professor of Anatomy and Forensic Anthropology Sue Black (OBE). See following link.
---
The Forensic Anthropologist in Focus
---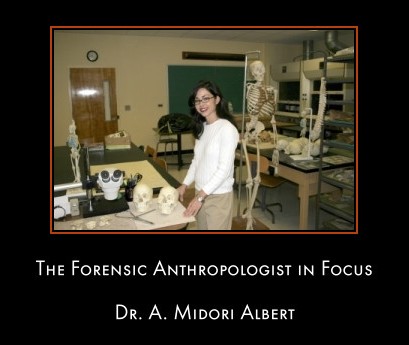 See following link to find out more about our forensic anthropologist in focus Dr. A. Midori Albert, Associate Professor of Physical Anthropology at University of North Carolina Wilmington.
---
Forensic-Anthropology Schools
---
See following link to check out a selection of schools, colleges and Universtites that offer forensic-anthropology programs and training.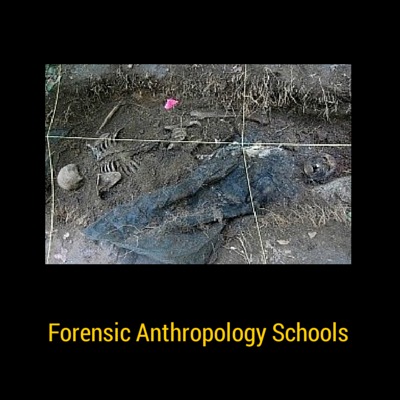 ---
Forensic-Anthropology Q & A
---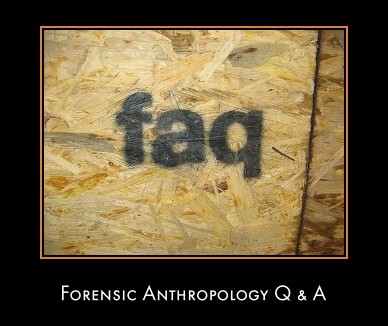 See link below for answers to the most frequently asked forensic-anthropology related questions posted on the Forensic Q & A section of the website.
---
Forensic-Anthropology Online
---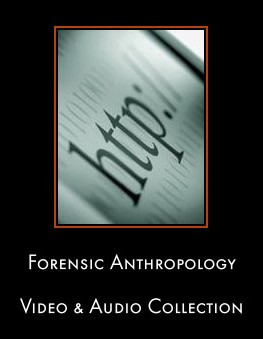 Showcasing the best for. anthropology related video and audio broadcasts that can be accessed online for free. See following link for full details.
---
Forensic-Anthropology in The Real World
---
This section will showcase the most interesting forensic-anthropology related news and articles. For full details simply click on the links below.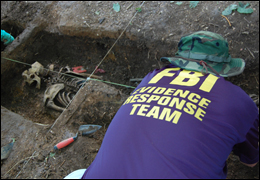 The Body Farm Tennessee: FBI Recovery of Human Remains course
Listening To The 'Silent Witnesses'
Insightful BBC article featuring a contribution from Forensic anthropologist Professor Sue Black.
Click Here To Read The Article in Full.
---
Essential Reading
---
Flesh and Bone:
An Introduction to Forensic Anthropology By Myriam Nafte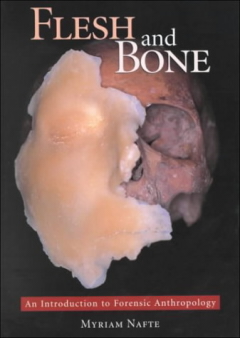 Book Information
Flesh and Bone: An Introduction to Forensic-Anthropology offers the reader a solid background in forensic anthropology by out-lining some of the methods and procedures that best define the discipline. It introduces readers to the rapidly growing area known as forensic science, providing a comprehensive look at many of the participants in the field. Nafte avoids technical terminology whenever possible and includes photographs, charts, and illustrations to complement the text.
The book evolves sequentially, beginning with a discussion of all things forensic and then continuing to detail the broad field of anthropology, the process of death, decomposition, and skeletonization. Methods of identifying the human skeleton, DNA analysis, and the reconstruction of identity are highlighted. The final chapter deals with the modern application of forensic- anthropology to human rights missions.
See following link for more details:
Flesh and Bone: An Introduction to Forensic Anthropology
---
Quality For. Anthropology Links
---

Access a range of quality forensic-anthropology Links via the following link.
---
Forensic-Anthropology Pictures
---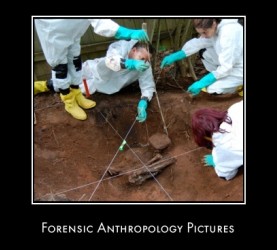 High quality for. anthropology pictures that you can use for free in your science projects, presentations, lectures, teaching materials etc. You can access the pictures via the following link.
Forensic-Anthropology Pictures
---
Forensic-Anthropology Gift Range
---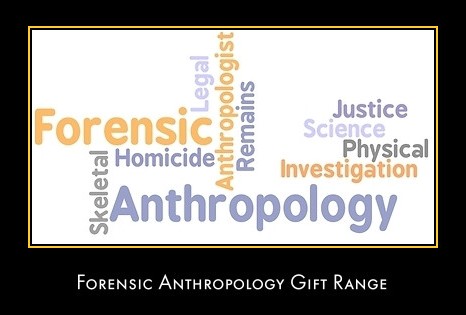 This funky forensic-anthropology design is available on a range of T-Shirts, Tracksuits, Hoodies and other great gift idea products which can all be purchased online via an officially registered CafePress Store.
All sale proceeds go towards the hosting costs associated with the All About Forensic Science website, thereby helping to safeguard its continued production and development.
If you would like to check out the gift range, you can do so via the following link.
Forensic-Anthropology Gift Range
---