Computer Forensics
Computer Forensics
(Photo Credit: r1c3y)
Thinking About Becoming A Forensic Science Student?

Find a Forensic Science School
---
What is Computer Forensics
---
Computer forensics relates to the application of analytical techniques employed to collect, recover, authenticate, preserve and analyse electronic data for legal purposes.
Put simply, applied forensic computing comprises four main stages, namely:
Identifying sources of digital evidence
Securing and preserving identified evidence
Analysing the evidence
Documenting legally admissible evidence
According to computer forensics world the most likely scenarios in which forensic computing is employed include, the accidential or deliberate unauthorized disclosure of corporate data, employee internet abuse, damage assessment and analysis, industrial espionage and criminal fraud and deception cases.
---
Computer Forensics Degree Directory
---
See following link to check out a selection of schools, colleges and Universtites that offer computer-forensics programs and training.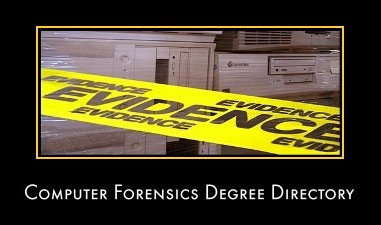 Computer-Forensics Degree Directory
---
Digital Evidence
---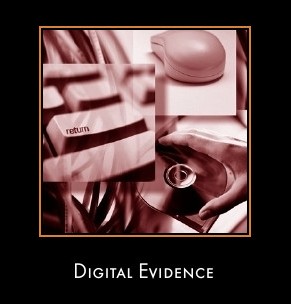 See following link for information on what digital evidence is and handling digital evidence at a crime scene.
---
Computer-Forensics in The Real World
---
This section will showcase the most interesting computer-forensics related news and articles. For full details simply click on the links below.
(Photo Credit: FBI)
---
Essential Reading
---
Computer-Forensics: Principles and Practices By Linda Volonino et al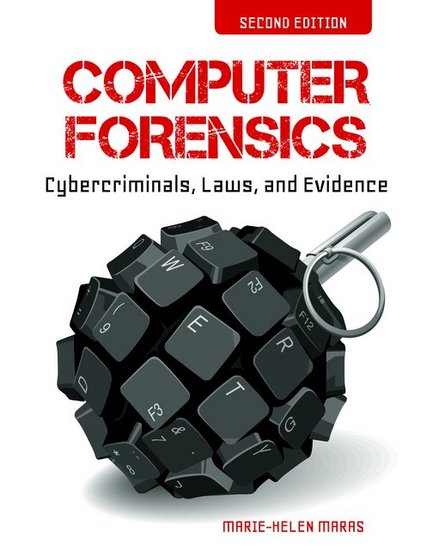 Book Information
The demand for computer-forensics experts greatly exceeds the supply. With the rapid growth of technology in all parts of our lives, criminal activity must be tracked down and investigated using electronic methods that require up-to-date techniques and knowledge of the latest software tools.
Authors Linda Volonino, Jana Godwin, and Reynaldo Anzaldua share their expertise to give you the legal, technical, and investigative skills you need to launch your career in computer-forensics. You can also use Computer-Forensics: Principles and Practices to help you advance in careers such as criminal justice, accounting, law enforcement, and federal investigation.
Computer-Forensics: Principles and Practices gives you in-depth understanding of:
Using the correct investigative tools and procedures to maximize effectiveness of evidence gathering. Keeping evidence in pristine condition so it will be admissible in a legal action. Investigating large-scale attacks such as identity theft, fraud, phishing, extortion, and malware infections. The legal foundations for proper handling of traditional and electronic evidence such as the Federal Rules of Evidence and Procedure as well as the Fourth Amendment and other laws regarding search warrants and civil rights. Practical tools such as FTK, EnCase, Passware, Ethereal, LADS, WinHex, GIMP, Camouflage, and Snort.
This book is filled with tools to help you move beyond simply learning concepts and help you apply them. These tools include:
In Practice tutorials: Apply concepts and learn by doing.
Exercises and Projects: Assignments to employ your new skills.
Case Studies: Apply what you learn in real-world scenarios.
Additional testing materials and projects to reinforce book lessons.
Downloadable checklists and templates used in the book.
Links to additional topics and resources
See following link for more details:
Computer Forensics: Principles and Practices (Prentice Hall Security Series)
Visitors From The UK Click Here
---
Computer-Forensics Links
---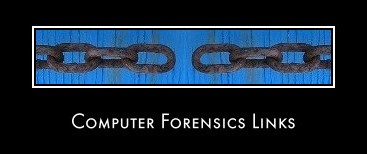 Access a range of quality computer-forensics related websites via the following link.
---
Computer-Forensics Software
---
Belkasoft Forensic IM Extractor
A handy tool for forensic investigators which can extract history encoded in the history files of various IM messengers. You can get more information on the Forensic IM Extractor and try it out for free by Clicking Here.
---
Read FBI Profiling Classics on Kindle
---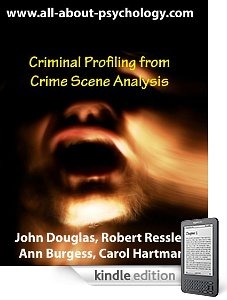 This special Kindle collection consists primarily of the landmark articles written by members of the Behavioral Science Units, National Center for the Analysis of Violent Crime, at the FBI Academy. These seminal publications in the history of FBI profiling were released by the U.S. Department of Justice as part of the information on serial killers provided by the FBI's Training Division.
See following link for full details.
---
Go From Computer Forensics Back To The Home Page