Forensic Photography
Forensic Photography
(Photo Credit: Air Force Office of Special Investigations)
Thinking About Becoming A Forensic Science Student?

Find a Forensic Science School
---
What is Forensic-Photography?
---
Put simply, forensic photography (also known as forensic imaging or crime scene photography) relates to photography that is undetaken within a legal context, for example; providing an accurate visual record of an accident or crime scene.
In the process of aiding an investigation and/or legal proceedings in court, forensic photographers are called upon to photograph a wide range of subjects. These include:
Crime Scenes
Gunshot Wounds
Bitemarks
Weapons
Trace Evidence
Autopsy Procedures
Less obvious but equally important photographic protocols include taking pictures of mail and newspapers to help establish date of death and photographs taken from the perspective of witnesses at the time of the crime etc.
Forensic-Photography Video
Very useful video featuring professional photographer Anthony Maddaloni discussing the things you need to think about if you are considering a career in forensic-photography.
---
Forensic-Photography Links
---
Access a range of quality forensic-photography related websites via the following link.
---
Essential Reading
---
Forensic-Photography: Importance of Accuracy by Sanford L. Weiss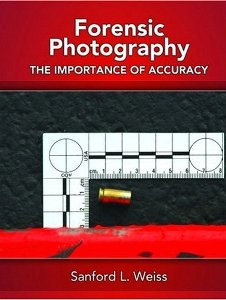 Book Information

Designed specifically for the forensic professional, this up-to-date, state-of-the art manual offers a complete look at forensic-photography. Its focus is not only on what to photograph, but also how to use the latest equipment and techniques to capture images that translate to the courtroom. Each chapter includes hands-on exercises and actual case studies that reinforce best practices and protocols.

Its emphasis on accuracy reinforces how to overcome common roadblocks and its applications appeal to law enforcement personnel, firefighters, insurance investigators, and private detectives.

See following link for more details:

Forensic-Photography: Importance of Accuracy
UK Visitors Click Here
---
Read FBI Profiling Classics on Kindle
---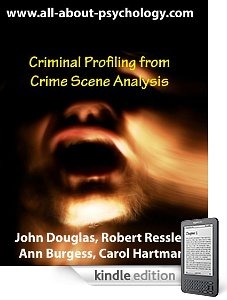 This special Kindle collection consists primarily of the landmark articles written by members of the Behavioral Science Units, National Center for the Analysis of Violent Crime, at the FBI Academy. These seminal publications in the history of FBI profiling were released by the U.S. Department of Justice as part of the information on serial killers provided by the FBI's Training Division.
See following link for full details.
---
Go From Forensic Photography Back To The Home Page