Forensic Odontology
Thinking About Becoming A Forensic Science Student?

Find a Forensic Science School
---
Forensic Odontology
---
What is Forensic-Odontology
---
The British Association for Forensic-Odontology (BAFO) notes that forensic odontology is a branch of forensic medicine and, in the interests of justice, deals with the proper examination, handling and presentation of dental evidence in a court of law. In terms of what forensic odontologists actually do BAFO states that the work of a forensic odontologist indludes:
Identification of unknown human remains through dental records.
Assisting at the scene of a mass disaster.
Age estimations of both living and deceased persons.
Analysis of bite marks found on victims of attack.
ID of bitemarks in other substances e.g. wood, leather and foodstuffs.
Analysis of weapon marks using the principles of bite mark analysis.
Presentation of bite and weapon mark evidence in court.
Building a picture of lifestyle and diet at an archaeological site.
---
Forensic Odontology Resources
---
Dr. Iain Pretty BDS (Hons), MSc, PhD, MFDSRCS (Ed)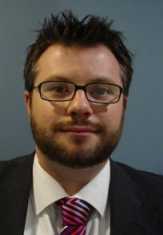 Welcome to the fascinating world of forensic odontology. I hope the find the following information and resources useful.
---
Bitemark Resources
---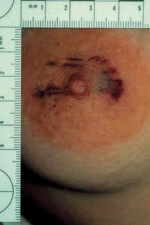 Easy Guide To Bitemarks:
This guide tells you all about human bitemarks. It explains how bitemarks are recognized and gives details of evidence collection techniques and how to analyze the injuries.
Click Here To Access The Bitemark Guide.
---
Contentious Areas of Human Bitemarks:
Just how unique are these teeth? In a select population, how many people would have teeth like this?
This forensic dentistry resource article presents a discussion of the scientific basis for human bitemark analyses. Using a review of the literature, the major areas of contention within the field are discussed; the accuracy of bitemarks on skin, the uniqueness of the human dentition, and analytical techniques.
Click Here To Access The Contentious Areas of Human Bitemarks Article.
---
Identification Resources
---
Easy Guide To Identifications:
The most common role of the forensic dentist is the identification of deceased individuals. Dental identification takes two main forms. Firstly, the most frequently performed examination is a comparative identification that is used to establish (to a high degree of certainty) that the remains of a decedent and a person represented by antemortem (before death) dental records are the same individual. Information from the body or circumstances usually contains clues as to who has died. Secondly, in those cases where antemortem records are not available, and no clues to the possible identity exist, a postmortem (after death) dental profile is completed by the forensic dentist suggesting characteristics of the individual likely to narrow the search for the antemortem materials.
This guide tells you all about how forensic dentists identify deceased people. A range of different techniques are illustrated.
Click Here To Access The Forensic Dentists Identification Guide.
---
Expert Interview
---
Dr. Pretty is featured on the forensic expert interview page. You can access the content of this very insightful interview via the following link.
Forensic Odontology Expert Interview
---
Essential Forensic Odontology Reading
---
Bitemark Evidence By Robert Dorion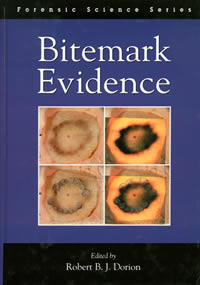 Book Information
The first stand-alone textbook on the subject, this reference compiles the expertise and recommendations of a team of 21 eminent specialists from the disciplines of forensic odontology, DNA analysis, pathology, and jurisprudence to illustrate the many facets of bitemark recognition, diagnosis, handling, excision, lifting, transillumination, storage, preservation, transportation, analysis, and comparison. With more than 543 black and white photographs and 32 full-color pages, the book illustrates animal and human bitemarks on the living, the deceased, and on objects, incorporating sections on the history of bitemark evidence, salivary DNA, genotypic comparison of oral bacteria, and more.
See following link for more details:
Bitemark Evidence (Forensic Science)
Visitors From The UK Click Here
---
Forensic-Odontology Online
---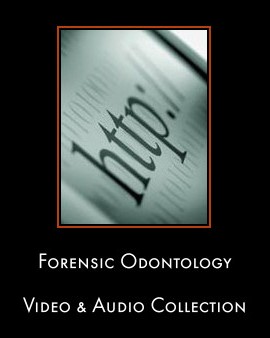 Showcasing the best forensic-odontology related video and audio broadcasts that can be accessed online for free. See following link for full details.
---
Forensic-Odontology Links
---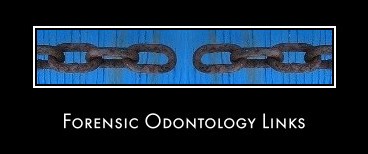 Access a range of quality forensic-odontology related websites via the following link.
---
Help Support This Forensic Science Website
A great collection of forensic science gift ideas will soon be added to our Personality Trait CafePress Store. A forensic-odontology gift range has already been added, see following video.
Any profit made from the Personality Trait CafePress store will be put towards the hosting costs associated with the All About Forensic Psychology website, and the All About Forensic Science website, thereby helping to safeguard their continued production and development.
Forensic Science A-Z (Odontology)
You can visit the Personality Trait CafePress Store by Clicking Here
---
Read FBI Profiling Classics on Kindle
---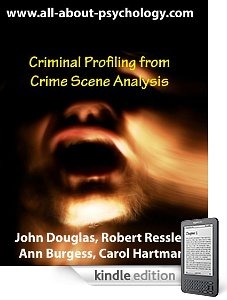 This special Kindle collection consists primarily of the landmark articles written by members of the Behavioral Science Units, National Center for the Analysis of Violent Crime, at the FBI Academy. These seminal publications in the history of FBI profiling were released by the U.S. Department of Justice as part of the information on serial killers provided by the FBI's Training Division.
See following link for full details.
---
Go From Forensic Odontology Back To The Home Page





Thinking About Becoming A Forensic-Science Student?

Find a Forensic Science School