Qualifications Needed To Become A Forensic Scientist
by Amy
(United Kingdom)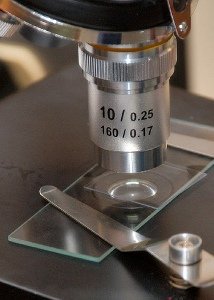 Photo Credit: Chuck Walker
I'm interested in forensic science as a future career and have been for a while as it strikes me as a fascinating career with new and interesting things to learn each and every day. I'm just about to start my 'A'levels and have chosen one science subject: biology.

I've read that English language and maths are essential, is this true?

I'm looking for a bit of advice/guidance because i really don't understand what the process of getting there is and would like to learn more about the career preferably from someone who is a forensic scientist.

At GCSE I acheived an 'A' grade for English language, 'A'for science and a 'C' for maths-not my strong subject which is what's concerning me from hearing that maths is vital! However, I changed my English option (for sixth form) from English language to English literature, wondering if that was a wise choice considering, should I change it back?

So I was hoping that someone could give me some information about the following:

*What qualifications ('A'level and university) do you need to become a forensic scientist?

After university do you enter as a trainee forensic scientist, or can you go 'straight in' providing you have the required qualifications? I'm guessing you have to undertake on-the-job training or experience beforehand? Slightly confused.

Any ethical issues i.e. animal testing involved?

Any useful contact information, to find out more preferably email?

Help would be really appreciated! Thanks.


Click here to read or post comments