Forensic Geology Salary
by Cassie
(New Mexico, USA)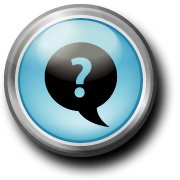 I'm a senior in high school this year, trying to figure out what college to go to, and what to major in, and all that jazz. At first I thought paleontology might be my field but a job shadow dissuaded me from that.

Then my parents took me on a tour of New Mexico Tech, even though I would prefer a more liberal artsy school, where we listened to two different departments. One was boring but I really enjoyed the presentation and the guy that presented it for the earth science and geology department.

With a little research my parents and I found out about the forensic geology field and what they did. That actually sounds interesting, and I've got a job shadow lined up, but I can't find anything on what the starting salary would be.

In the college presentation we were told that a geologist's starting salary, the petroleum industry being on the high end, was, now, around $60,000 - $80,000. I'm just wondering where forensic geology would fit into this. It feels like I've looked everywhere on the net, but I still can't find an answer. I'd appreciate anything from you, thanks!
Click here to read or post comments