Interview With Forensic Scientist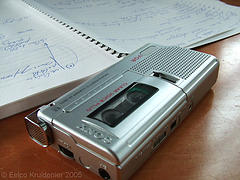 Photo Credit: smiling_da_vinci
I have been assigned a project to find someone who has the career I am interested in pursuing, and interview them in order to learn more and get a better feel of the position. After high school, I plan to pursue the field of forensics where I would specialize in criminalistics.

If there is anyone who works in the field of forensics and could take a few minutes out of their busy schedule in order to answer a couple of questions, I would appreciate it so much. Even if the interview could not be in person, phone and email is also an option.

Thank you so much for your time and I hope to hear back soon.

Email me at boricuanuma1@hotmail.com if you are available for this short interview. Have a great night!