FORENSIC SCIENCE JOB, SCOPE AND CAREER IN INDIA
by G. Devi, Director
(Delhi, India)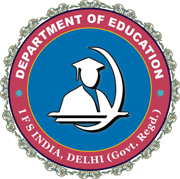 IFS
Govt. Sector:
Police Department, Crime Branches, CBI, CID, Forensic Science Laboratories, IB, Banks, Defense/Army, Courts, Quality Control Bureau, Narcotics Dept., Universities, Hospitals, Organizations etc.

Private Sector:
Detective Agencies, Banks, Insurance Companies, Universities, Hospitals, Security Services Agencies, Helpful to Lawyers/Advocates, Law Firms, Private Companies, Own Private Practice etc...

Job Titles / Posts-
Forensic Expert, Forensic Scientist, Forensic Investigator, Crime Scene Investigator, Handwriting Expert, Document Expert, Document Examiner, Fraud Examiner, Forensic Analyst, Scientific Officer, Security Expert, Forensic Consultant, Detective, Investigating Officer, Teacher / Professor, Crime Reporter, Forensic Engineer, Forensic Psychologist, Fingerprint Expert, Law Consultant, Government Examiner, Instructor, Genetics Experts, Environment Analyst, Technicians, Forensic Medical Examiners, Technician etc...

For Bright Career and Jobs Join IFS INDIA's DISTANCE AND ONLINE Courses. Visit- www.education.forensic.co.in
Improve your CV/RESUME/BIODATA with these Courses...