Forensic Internships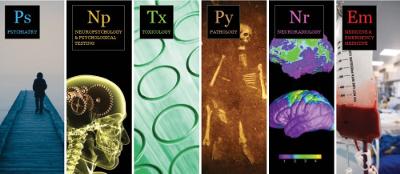 The Forensic Panel is the premier forensic science practice in the United States. They consult on psychiatry and behavioral sciences, neuropsychology, pathology, toxicology, neuroradiology, medicine and emergency medicine issues in civil and criminal courts.

The Forensic Panel is pleased to offer internships in the forensic behavioral sciences to undergraduate and graduate students. Each position represents a unique opportunity to advance your knowledge and skills in a closely managed environment where you learn real-world skills. Interns for The Forensic Panel observe and participate in challenging projects that reward them with transferable experiences for future careers.

The Forensic Panel seeks creative, responsible individuals who thrive in a challenging and dynamic environment with energetic and bright colleagues. You must be prepared to complement an existing team, bring your own ideas, and produce results.

The ideal candidate is an upper-level undergraduate or graduate student who is responsible, detail-oriented and self-motivated, with strong editing and research skills. Preference will be given to those with writing and publishing experience.

Click Here for details on how to apply, deadlines and starting dates and time commitment and scheduling.

Many thanks to Jada Stewart for letting me know about the Forensic Panel Internship Program.