Forensic Biotechnology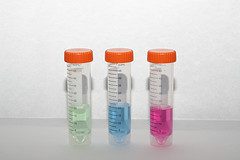 Photo Credit: Sergei Golyshev
I am a student of B.S Biotechnology & Informatics. I am now interested in doing my Mphil or Phd in Forensic Sciences and to get a job with the FBI or CID or CBI as a forensic expert.



But the problem is that I do not know in which forensic kind should I master as there are too many types of forensics e,g odontology forensic ,mobile forensic, forensic toxicology and crime scene forensic etc etc.

Please help me out by advising me what to do in order to go in FBI, CID, or any other governmental jobs as a forensic expert. The other problem that I am facing is that in Pakistan almost none of the universities are offering Mphil or Phd yet in Forensic sciences so what must I do now?
Click here to read or post comments