Drug Screening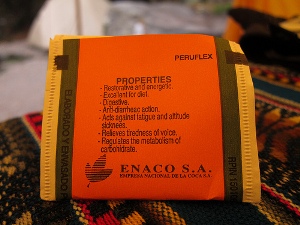 Photo Credit: Wolftone
I recently attended a social gathering at a friends home over the thanksgiving holiday. I have a very diverse group of friends and some of them have the means to be able the world.



While at our party I discovered that there was a crockpot with some tea and cinnamin sticks were in it. I asked the host of the party what flavor the tea was and he replied that it was from South America and that it was called Delisse Inca Tea and that our globe trotting friends had brought it from Peru.

I like to try new things so I grabbed a plastic cup and poured a couple of ladles full into my cup. It was good and through the remainder of the evening I had a few more cups of the tea. Upon having done some research on how I could get some of this Delisse Inca Tea I found that there are blogs, write ups, and articles on how this tea is produced from the coca leaf.

I have read countless articles on how this tea has been the culpret in many studies where a false positive for cocaine came back from a urine drug screen done by gc/ms test.

If so I am curious as to how and why.