Blood Testing Procedures
by Ellis
(England, UK)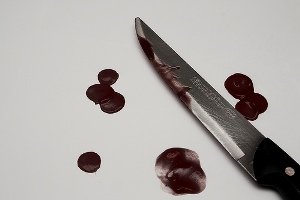 Photo Credit: Gonzalo Andrés
A young man was found dead in a deserted street. It appeared from blood and other physical evidence that he had been stabbed. A knife with red sticky deposits on it was found 100 m away from the body by a member of the public.


There were no witnesses but after some investigation, the police were told that a well-known criminal who habitually carried a knife (the suspect) was seen close to the scene at approximately the time of the attack.

After the knife has been tested for fingerprints what set of procedures would the forensic laboratory do to test the stains on the knife, and in what order should these procedures be carried out.