Forensic Anthropology Schools
Welcome to the forensic-anthropology schools page here on the All About Forensic Science website. Below you will find a selection of forensic anthropology schools, colleges and Universities that offer forensic anthropology programs and training.
---
University of Dundee - Centre for Anatomy and Human Identification
---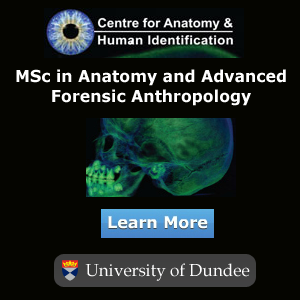 MSc in Anatomy and Advanced Forensic Anthropology
The internationally renowned Centre for Anatomy and Human Identification (CAHID) at the University of Dundee has launched a unique new postgraduate programme targeting those who aspire to a professional career in the field of forensic anthropology.
The MSc in Anatomy and Advanced Forensic Anthropology offers advanced training in subject areas which meet current professional requirements but which are not collectively available at any other institution in the world.
Along with the opportunity to gain advanced skills, the new MSc programme offers work placement internships for the best students. The transition from the classroom to the practical world of this subject is often a difficult one to achieve and CAHID has utilised its vast professional network to identify partners who are prepared to offer this unique opportunity because of the quality of the training that the student will receive. This is a vital and unique step towards establishing a professional and sustainable career in the discipline.
Click Here For More Information.
---
Mercyhurst Archaeological Institute
---
Mercyhurst Archaeological Institute is the teaching, research, and applied research entity composed of the Anthropology/ Archaeology and Geology departments at Mercyhurst College which shares the twin missions of conducting the highest quality research while intensively training the next generation of archaeologists, anthropologists, forensic anthropologists and geoarchaeologists.
Mercyhurst collge offers undergraduate and postgradute degrees in forensic anthropology. They also offer short courses in identification of human remains in an outdoor setting as well as laboratory methods.
Click Here To Visit The Mercyhurst Archaeological Institute Website.
Many thanks to Jennifer for this forensic anthropology schools link.
---
Forensic Anthropology Center: The University of Tennessee
---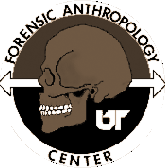 Among many other things, The Forensic Anthropology Center at the The University of Tennessee offers some extremely useful information relating to what forensic anthropology is, what forensic anthropologists do and don't do, what training forensic anthropologists need, where forensic anthropologists work, as well as case scenarios that would employ the services of a forensic anthropologist.
Click Here To Visit The Forensic Anthropology Center Website.
---
Forensic Anthropology at California State University, Chico
---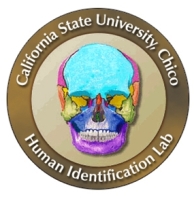 The focus of the program in forensic anthropology is to apply skeletal and biological principles and techniques to the identification of skeletal and badly decomposed human remains. While the Forensic Identification Certificate is to prepare undergraduates for introductory level positions in forensic science, similar preparation is offered at the graduate Masters Degree level.
The Anthropology Department's affiliation with the Departments of Biology, Chemistry, Criminal Justice and others at California State University permit it to offer an enhanced undergraduate Certificate in Forensic Identification. Furthermore, its relationship with a growing number of county and state agencies permits undergraduate and graduate students to work as interns. Master's students are expected to become involved in research and gain teaching expertise in medicolegal and general forensic investigation.
Click Here For Full Details.
---
MSc in Forensic Anthropology, University of Central Lancashire, Preston, UK
---

The MSc Forensic Anthropology is designed to enable graduate students to develop skills in a variety of areas, which concern the processing, analysis and identification of human remains.
The course provides intensive training in developmental anatomy and osteology, forensic anthropology methods and theory, forensic taphonomy in theory and practice, crime scene investigation and the law, research methods and expert witness and presentation skills.
Students graduating from this course will be well placed to undertake further research at the doctoral level, take up jobs in forensic anthropology laboratories, or to participate in human remains excavations. The course comprises two semesters of coursework and one semester of an original research project. It is taught as a combination of lectures, practicals and self-directed study.
Click Here To Visit The Forensic Anthropology Masters Course Homepage.
---
Forensic Anthropology at the University of Florida
---
This forensic anthropology course of study includes coursework in biostatistics, zooarchaeology, water and soil sciences, human gross and functional anatomy, biomechanics, radiology, osteology, as well as human evolution and genetic variation. Most importantly, however, there is an emphasize on the hands-on approach to forensic anthropology. The department has two working forensic anthropology laboratories, the C.A. Pound Human Identification Laboratory and the Human Identification Laboratories at Turlington.
Click Here To Learn More About Forensic Anthropology at the University of Florida.
---
Western Carolina University Forensic Anthropology Program
---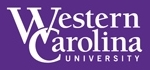 Western's Forensic Anthropology Program will prepare you to study human skeletons in a legal context. Routinely, forensic anthropologists examine badly decomposed or severely damaged human bodies and work hand-in-hand with local authorities to identify human remains. They are often called upon to assist in the search and recovery of human remains during large-scale disasters such as the bombing of the World Trade Center in 2001.
Click Here For Full Details of The Forensic Anthropology Program at Western Carolina University.
---
University of Bradford
---

Forensic Archaeology and Anthropology (BSc Hons)
This exciting new degree explores how archaeological techniques and the analysis of human remains are used in a forensic (medico-legal) context.
You will gain a full grounding in archaeological excavation, surveying and recording, crime scene investigation, human anatomy and anthropological analysis of human remains, including age, sex and ancestry assessment.
Specialist modules will allow you to explore how scientific techniques are used to build up a biological profile of unidentified remains; processes of decomposition (and preservation) of human tissues and associated materials; trauma analysis; and forensic identification of living people.
Understanding of scientific principles and how data should be presented in a legal context underpin the degree.
The course's unique placement scheme is valued throughout the archaeological world, and gives you the opportunity to gain experience and professional training in field or laboratory work, and to gain the additional award of the Diploma in Professional Archaeological Studies.
Click Here for full details.
---
Go Back To The Forensic Anthropology Page
Go From Forensic Anthropology Schools Back To The Home Page