Great Forensic Science & Educational Resources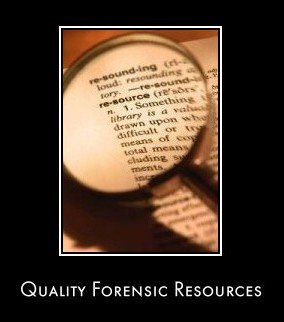 The aim of this page is to showcase the very best forensic science and educational resources available over the Internet. Some of these resources will have been featured on our forensic science blog, some will be resources that we have come across in our teaching and research; and some of the resources will have been discovered in the course of putting the forensic science website together.
This page provides a single reference point for anybody looking for outstanding forensic science and educational resources; and in the best tradition of learning, every resource featured on this page can be accessed completely free of charge. We will be adding additional hand-picked educational resources to this page in due course.
---
History of Forensic Science Timeline
---

Find out about the history of forensic science from evidence of fingerprints in early paintings & rock carvings made by prehistoric humans right through until modern day. This great on-going project is available in both graphical and text form.
Click Here To See The Forensic Science Timeline.
---
Visible Proofs: Forensic Views of The Body
---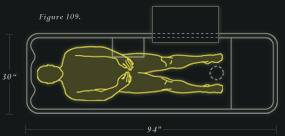 Visible Proofs: Forensic Views of The Body is a fascinating exhibition about the history of forensic medicine. As the exhibition description notes - over the centuries, physicians, surgeons, and other professionals have struggled to develop scientific methods that translate views of bodies and body parts into "visible proofs" that can persuade judges, juries, and the public.
In the galleries you can explore significant cases, technologies, and people that have had an impact on the history of forensic medicine.
Visible Proofs: Forensic Views of the Body is located on the first floor of the National Library of Medicine at the National Institutes of Health in Bethesda, Maryland. The exhibition is open to the public during the Library's main reading room hours from February 16, 2006 through February 16, 2008. The admission is free and a docent-led tour is available upon request.
Whether you go to the exhibition or not, make sure you visit the offical website. Here you will find three excellent online activities designed to help you learn more about various forensic developments, techniques, and careers!
Activity one: Medical Views
presents two medical examiners' perspectives on their work, first-hand experience in medico-legal autopsies, and something called Virtopsy. Explore the world of a medical examiner and consider a forensic pathology career for yourself!
Activity two: Anthropological Views
Introduces forensic anthropologists and their work with human remains. Examine skeletal remains, a human rights case, and three anthropologists' perspectives on their work.
Activity three: Technological Views
Offers insights into the scientific and technological advances that have extended the capabilities of forensic analysis. Examine historical developments in forensic identification, crime scene recording, DNA analysis, radiology, and toxicology.
Lesson Plans
If you are an middle/high school educator this great website also has a number of lesson plans that bring the world of forensics into the classroom.
Measurable You! (6–11 grades) introduces an anthropometric measurement system developed to identify and track people in the penal system in late 19th and early 20th century. Students conduct a guided experiment and discussions while collecting anthropometric measurements, exploring the impact of experimental errors in a scientific system, and explaining their observations/findings in writing.
Entomology in Action (6–12 grades) introduces students to the blow fly's life cycle and a forensic entomologist's work in solving a murder case in 1986. Students access several primary-source documents to expand their understanding of how a forensic entomologist contributes to a forensic investigation.
DNA—a Molecular Identity (10–12 grades) engages students in learning what DNA is and about different DNA profiling techniques. Students examine three real cases where DNA evidence was an essential component and evaluate the benefits and possible misuses of DNA information.
Additional Resources
As if all the above wasn't enough, this amazing site also gives you access to additional resources. These include radio interviews featuring forensic topics and web links to further online forensic activities and forensic career information.
Click Here To Visit The Official Website.
---
LearningSpace
---
LearningSpace is a truly remarkable resource from the Open University that provides free and open educational resources for learners and educators around the world. Here you will find:
Online free learning material taken from Open University courses
state-of-the-art learner support
tools connecting learners with learners and learners with educators
learning media and technologies on a large scale
While there is no specific forensic science category you will find related material within the various topic units e.g. 'The Meaning of Crime', listed under 'Society'. If you are a student this website is worth visiting for the free study skills information alone.
Click Here To Visit LearningSpace.
---
LabSpace
---

LabSpace is the partner site of LearningSpace and is intended for educational and other professional practitioners and more adventurous learners. It fosters the concept of sharing and reusing learning material and offers a more sophisticated range of elearning and networking tools. In the LabSpace you can:
Access more experimental versions of the LearningSpace resources
Enrich and re-develop existing open educational resources
Influence and participate in development of new units or new versions of units
Upload and share your own content
Find other users with shared interests or specialist knowledge
Take part in video conferences, video blogs and enhanced instant messaging
As with LearningSpace, LabSpace can be accessed completely free of charge.
Click Here To Visit LabSpace.
---
Go From Educational Resources Back To The Home Page