Squidoo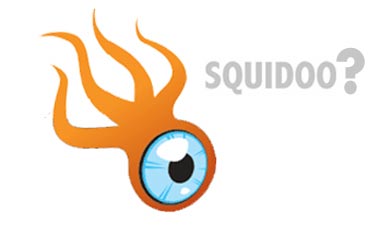 The more I find out about Squidoo, the more I like it. This page explains what Squidoo is all about and why you should start using Squidoo yourself.
---
The Thinking Behind Squidoo
To understand the thinking behind Squidoo just read the following extract from the Squidoo website:
WE BELIEVE THAT WHEN YOU GO ONLINE, you don't search. You don't even find. Instead, you are usually on a quest to make sense.
That's the goal of most visits to Google or Yahoo! or blogs or Wikipedia. How do you make sense of the noise that's coming at you from all directions?
Searching online should really be called poking online. Because that's what you do. You poke around. You poke in Google and you poke at some ads. After looking at a bunch of links and pages, then, finally, you get it. You understand enough to take action—to buy something or make a decision. The thing is, this takes a long time.
The Web ought to accelerate and even replicate that word of mouth phenomenon that works so well in the real world.
There ought to be a way to leverage the power of personal recommendation online.
There ought to be a way for you to talk about what matters to you, what 10 things matter to you, without the pressure of keeping it up daily (like a blog); and you ought to be able to make some money if someone buys something because you recommended it.
There ought to be a way for us all to benefit from what everyone else knows.
And so we built Squidoo.
---
Squidoo FAQ
SO, WHAT'S A LENS?
A lens is one person's view on a topic that matters to her. It's an easy-to-build, single web page that can point to blogs, favorite links, RSS feeds, Flickr photos, Google maps, eBay auctions, CafePress designs, Amazon books or music, and more. Then, when someone is looking for recommended information, fast, your lens gets him started and sends him off in the right direction. It's a place for searchers to start, not finish.
Build one lens, build a hundred. It's fast, fun, and free. (And you could earn a royalty--for you or for charity). Our tens of thousands of lensmasters are getting traffic, credibility, and discoverability--their lenses are showing up in top Google results more often than not.
WHY SHOULD I BUILD A LENS?
This is what the people at Squidoo say
There are a few reasons to build your own lens:
Share the knowledge: When you know a lot about something, it feels good to share. Help other people discover what you found out the hard way.
Increase your profile: A popular lens gives credibility to the Lensmaster. A popular lens reinforces your role as an "everyday expert." And a popular lens makes you the go-to authority for those looking for help.
Increase your traffic: Your lens points (if you want it to) to your blog and to your website. Lenses have huge credibility with search engines, so your lens can help your other sites rise to the top of Google searches.
Earn a royalty for you, your organization, or your favorite charity. Think of the royalty as a bonus--and don't quit your dayjob yet! A single lens might not earn a lot, but if you imagine hundreds of lenses working to your favor, or fundraising for a charity, it can really start to add up.
Another Great Reason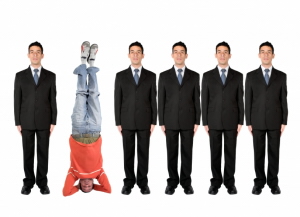 Think about your resume (CV if you're from the UK), being able to mention that you build and maintain your own web pages is potentially worth its weight in gold. Not only does it tell college admissions personnel and potential employers that you are embracing modern technology, but it also tells them something about you as a person. Doing something for its own sake before you are passionate about it says a great deal about your core values.
College places, scholarships and bursaries are becoming more and more competitive to secure and more often that not there is very little to choose between candidates. During my time as a psychology lecturer in the UK there was always more student applications than places available on the degree course and there was usually nothing to choose between these applicants in terms of their educational qualifications. Invariably, therefore, the difference between the successful and the unsuccessful candidate was that the successful candidate could offer something that made them stand out from the crowd and I'm pretty sure the same logic applies when applying for a job.
Squidoo allows anyone to stand out from the crowd. As Seth Godin (the man behind Squidoo) notes, everyone's an expert about something. What's your topic?
---
Why I Build Squidoo Lenses
To find out why I build squidoo lenses take a look at my Never Stop Learning Lense. You can also see the other lenses I've created from here.
Click Here To See My Never Stop Learning Lense

---
Learn From A Squidoo Expert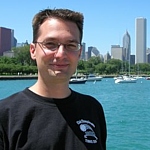 If you want to fast track your Squidoo education then make sure check out Bob Jenkins. Bob is arguably the leading Squidoo Expert in the world and all my lenses have benefited enormously from his expert knowledge and advice.
To get some completely free and incredibly useful Squidoo tips and advice just click on the following link. Bob does offer paid levels of membership but check out the free stuff first to see if it's the kind of thing you'd like to pursue. I have paid for the top level membership and recommend it without hesitation but start with the free stuff and see what you think.
Click Here To Learn From Squidoo Expert Bob The Teacher For Free
---
Start Building Your First Lense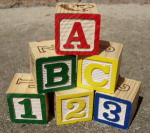 To start building your first Squidoo lense, just click on the following link. This will take you to the LensBuilder. It takes about 5 minutes to set up a lens. Once you've created it, you can come back and work on it bit by bit to make it really great.
Click Here To Start Building Your First Lense
---
---
Go From The Squidoo Page Back To The Home Page