How To Become A Forensic Scientist
Thinking About Becoming A Forensic Science Student?

Find a Forensic Science School
---
How To Become A Forensic Scientist
(Photo Credit: Publik15)
Answer 1: Glenn Wilcher: Forensic Technician
It all depends on what you want to do. Do you want to work in a lab? Then for most lab specialties you would need a degree in natural science (chemistry or biology). Many of my colleagues started their forensic science careers with just bachelors degrees in chemistry or biology. They obviously got a lot of on-the-job training.
In today's competitive job market you would probably need a masters (in forensic science or one of the natural sciences) to get hired for a lab position. For crime scene processing and crime scene reconstruction you don't need to major in natural science but you do need course work in chemistry and biology.
A masters degree in criminal justice is of no value at all for a career in forensic science. Most of the CJ programs are all social science.
Answer 2: American Academy of Forensic Sciences
You will need:
A bachelor's degree:
Get one in science; some forensic sciences require advanced degrees; take chemistry, biology, math, English composition.
Good Speaking Skills:
Take public speaking, join the drama club, toastmasters, the debate team.
Good Note-Taking Skills:
You can't subscribe to a service or depend on Cliffs Notes in real life!
The Ability To Write An Understandable Scientific Report
Intellectual Curiosity
Personal Integrity
---
Read FBI Profiling Classics on Kindle
---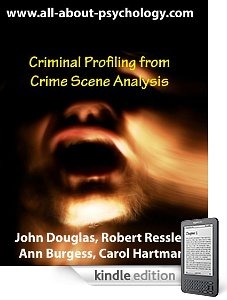 This special Kindle collection consists primarily of the landmark articles written by members of the Behavioral Science Units, National Center for the Analysis of Violent Crime, at the FBI Academy. These seminal publications in the history of FBI profiling were released by the U.S. Department of Justice as part of the information on serial killers provided by the FBI's Training Division.
See following link for full details.
---
Go Back To The Main Forensic Science FAQ Page
Go From How To Become A Forensic Scientist Back To The Home Page







Thinking About Becoming A Forensic-Science Student?

Find a Forensic Science School