Hair Growth After Death
by Ishwer Dutt
(Solan, Himachal Pradesh, India)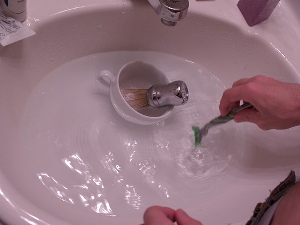 Photo Credit: Elvis Ripley
I'm a journalist working on a murder mystery case. A man disappeared and his body was found after seven days with no wounds and he was freshly shaven. My forensic science question is does facial hair continue to grow after death? If so, for how long?
Click here to read or post comments
Join in and write your own page! It's easy to do. How? Simply click here to return to Forensic Q & A.