Forensic Science Technician Links
Forensic Science Technician Links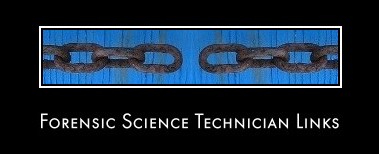 Thinking About Becoming A Forensic Science Student?

Find a Forensic Science School
Welcome to the forensic-science-technician links section of the All About Forensic Science Website. For each information resource featured below, a brief description will be given along with a direct link to the website in question.
---
National Institute of Health Office of Science Education

The Office of Science Education coordinates science education activities at the National Institutes of Health and develops and sponsors science education projects. These programs serve elementary, secondary, and college students and teachers and the public.
Their website has a comprehensive careers section which includes some very useful forensic-science technician information, which you can access by Clicking Here.
This information includes an interview with Angi M. Christensen a Forensic-Science Technician, Evidence Analyst and Evidence Technician, at the Federal Bureau of Investigation Laboratory in Washington.
If you are seriously considering becoming a forensic science technician, we strongly recommend that you read the transcript of this very insightful interview. Topics discussed include:
Work Experience
Education
A Typical Workday
you can read the interview transcript by Clicking Here.
---
US Bureau of Labor Statistics

The US Bureau of Labor Statistics has produced a detailed report on science technicians. Much of the information contained within the report pertains to forensic-science technicians and includes information relating to:
Nature of the Work
Training, Other Qualifications, and Advancement
Employment
Job Outlook
Earnings
Related Occupations
Sources of Additional Information
If you'd like to read the report in full, you can do so by clicking on the following link. The science technicians report should open automatically. If it doesn't, you will need to install Adobe Reader on your computer, which you can get for free by clicking here (a new window will open so you can download without leaving this page).
Click Here To read the report in full.
---
Read FBI Profiling Classics on Kindle
---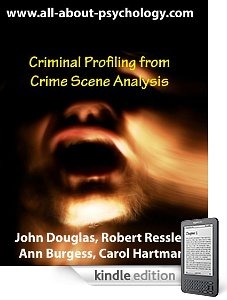 This special Kindle collection consists primarily of the landmark articles written by members of the Behavioral Science Units, National Center for the Analysis of Violent Crime, at the FBI Academy. These seminal publications in the history of FBI profiling were released by the U.S. Department of Justice as part of the information on serial killers provided by the FBI's Training Division.
See following link for full details.
---
Go Back To The Main Forensic Science Technician Page
Go From Forensic Science Technician Links Back To The Home Page