Forensic Science Tagline
Forensic Science Tagline
We need your help choosing a memorable phrase that sums up the essence of The All About Forensic Science Website.

For inspiration we turned to the one and only Lt. Horatio Caine from CSI Miami. The following video includes some of the great man's finest one-liners, from which we have drawn up a tagline short-list.
Sunglasses at the ready people, watch, enjoy, then cast your vote.
We'll decide on a closing date for the poll and announce the winning tagline when we get back. We're going to Brazil!
Horatio Caine: CSI Miami: Words of Wisdom
Thinking About Becoming A Forensic Science Student?

Find a Forensic Science School
---
Time To Decide
---
Which Horatio Caine one-liner would make the best All About Forensic Science Website tagline?
The All About Forensic Science Website: .................................?
---
Read FBI Profiling Classics on Kindle
---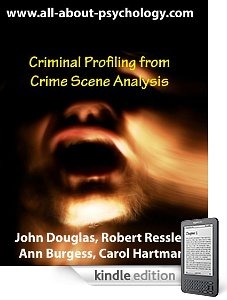 This special Kindle collection consists primarily of the landmark articles written by members of the Behavioral Science Units, National Center for the Analysis of Violent Crime, at the FBI Academy. These seminal publications in the history of FBI profiling were released by the U.S. Department of Justice as part of the information on serial killers provided by the FBI's Training Division.
See following link for full details.
---
Go From Forensic science Tagline Back To The Home Page