Forensic Psychology Work Experience
by Jemma Trezins
(North Wales )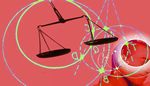 I'm studying A Level psychology and I am really interested in forensic psychology, wondered whether anyone knows of anywhere that does forensics and accepts students Aged 17 for work experience.
Click here to read or post comments
Join in and write your own page! It's easy to do. How? Simply click here to return to Forensic Q & A.