Forensic Document Analysis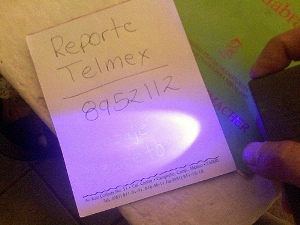 Photo Credit: Felixe
If a pad of paper has writing on it and the page below is partially readable, what material does the forensic scientist use to see the rest of the page?
Click here to read or post comments
Join in and write your own page! It's easy to do. How? Simply click here to return to Forensic Q & A.