Forensic Art Links
Forensic Art Links
HIGHLY RECOMMENDED
MSc in Anatomy and Advanced Forensic Anthropology
The internationally renowned Centre for Anatomy and Human Identification (CAHID) at the University of Dundee has launched a unique new postgraduate programme targeting those who aspire to a professional career in the field of forensic anthropology.
The MSc in Anatomy and Advanced Forensic Anthropology offers advanced training in subject areas which meet current professional requirements but which are not collectively available at any other institution in the world.
Along with the opportunity to gain advanced skills, the new MSc programme offers work placement internships for the best students. The transition from the classroom to the practical world of this subject is often a difficult one to achieve and CAHID has utilised its vast professional network to identify partners who are prepared to offer this unique opportunity because of the quality of the training that the student will receive. This is a vital and unique step towards establishing a professional and sustainable career in the discipline.
Click Here For More Information.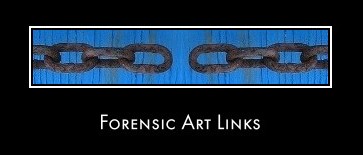 Thinking About Becoming A Forensic Science Student?

Find a Forensic Science School
Welcome to the forensic-art links section of the All About Forensic Science Website. For each forensic-art related information resource featured below, a brief description will be given along with a direct link to the website in question.
---
Billingham Forensic Images

Excellent website hosted by forensic artist Jane. A. Billingham. Contains lots of very useful information on composite drawings, 2-D and 3-D facial reconstruction, age progression, facial anatomy etc.
Click Here To Visit The Website
---
Ask A Forensic-Artist
Ask A Forensic-Artist is an excellent online resource owned and run by Lisa Bailey. In describing the site, Lisa notes: "This site is not about any one person or artist, it's about the field of forensic-art. I want to see this as a place to exchange ideas, talk about current events relating to forensic-art, share new tips or tricks that we've learned along the way."
Click Here To Visit Ask A Forensic-Artist
---
Neville's Forensic-Art World

Comprehensive website dedicated to all aspects of forensic art.
Click Here To Visit Neville's Forensic-Art World
---
International Association for Identification
Very useful information and links relating to the forensic-artist certification process.
Click Here For Full Details.
---
Read FBI Profiling Classics on Kindle
---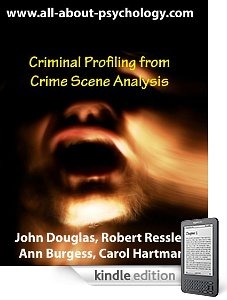 This special Kindle collection consists primarily of the landmark articles written by members of the Behavioral Science Units, National Center for the Analysis of Violent Crime, at the FBI Academy. These seminal publications in the history of FBI profiling were released by the U.S. Department of Justice as part of the information on serial killers provided by the FBI's Training Division.
See following link for full details.
---
Go Back To The Main Forensic-Art Page
Go From Forensic Art Links Back To The Home Page