Forensic Accounting Degree Directory
Thinking About Becoming A Forensic Science Student?

Find a Forensic Science School
Forensic Accounting Degree Directory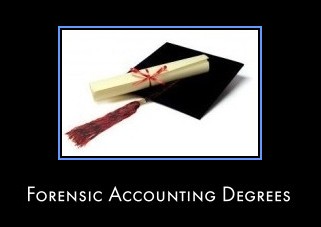 Welcome to the forensic accounting degree directory. The aim of this page is to help anybody thinking about becoming a certified forensic-accountant obtain information relating to forensic-accounting degree programs and study options.
The programs listed below include details of the type of degree on offer, along with a direct link to the department offering the course in question.
Many students interested in forensic accounting have a degree in accounting or a related fields such as criminology, sociology, psychology, law, computer science, or business. Basic accounting and auditing knowledge are often a prerequisite for the study of forensic accounting.
---
Globe University Forensic Accounting Program
---

Bachelor's in Forensic Accounting
Bachelor of Science in Forensic Accounting
This 4-year degree program will provide the skills you need to detect risk and recommend protective measures. Organizations that employ forensic accountants include insurers, banks, major accounting firms, large corporations, law firms and government.
This is to some degree a multi-disciplinary program, drawing on various fields to prepare students for a specialized career field.
Accounting courses include preparation for the Certified Fraud Examiner (CFE) exam.
Business courses include business law, ethics, finance and fraud examination.
Criminal justice courses include investigation processes and procedures.
Computing studies include information security, data and networks, and computer forensics.
Legal courses include a student of American legal systems.
Offered on campus and online, the 4-year degree in forensic- accounting can be completed in 36 months of full-time study.
Request More Information From Globe University
---
Carlow University, Pittsburgh
---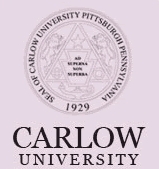 Bachelor of Science degree in Forensic Accounting:
Carlow is one of the few universities nationwide that offers an undergraduate forensic accounting degree. All forensic accounting majors also earn a minor in accounting. In addition, this forensic accounting degree qualifies you to sit for the Certified Fraud Examiners (CFE) exam and the Certified Forensic Accountant (Cr.FA) exam. These credentials are recognized globally and are regarded as an indicator of excellence in the accounting and antifraud profession.
Click Here To Visit The Course Webpage For More Information
---
Florida Atlantic University
---

Masters in Forensic Accounting:
Offered under the FAU College of Business, School of Accounting, The Executive Master in Forensic Accounting Program is a 2-year forensic accounting degree program leading to a Master of Accounting with a concentration in Forensic Accounting. The program is tailored to busy professionals who want to study the advanced aspects of forensic accounting under a blue-ribbon faculty and curricula.
The program is offered in such a way that busy professionals can complete the entire program through web-based distance learning without ever once visiting the campus. On the other hand, virtually all courses are offered with optional on-campus lectures, so students desiring the traditional campus experience can attend the lectures as often or as little as desired.
Click Here To Visit The Course Webpage For More Information
---
Franklin University, Ohio
---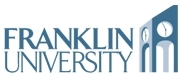 B.S in Forensic Accounting:
In response to recent corporate accounting scandals, U.S. legislation has increased accounting and regulatory requirements for accountants and business executives. The Forensic Accounting degree at Franklin University gives you the tools you need to become a skilled specialist in forensic accounting and the related litigation advisory services, teaching you how to reduce the incidence of white collar crimes.
This major allows you to develop a foundation of knowledge for professional certifications, including the CFE (Certified Fraud Examiner) and the CPA (Certified Public Accountant).
Click Here To Visit The Course Webpage For More Information
---
University of South Florida, St. Petersburg
---

MBA Forensic Accounting Concentration:
The Forensic Accounting concentration is designed to acquaint students with current theory and practice in economic crimes, fraud investigations, and approaches to deter fraudulent activity. The concentration includes exposure to fraud prevention and detection approaches, forensic investigations, and information and communications security.
It also addresses legal concepts of criminal fraud and corporate criminal liability, and emphasizes the importance of establishing sound policies and implementing effective procedures and controls in creating an effective and ethical corporate environment. Social responsibility and corporate reporting are at the foundation of this area of concentration.
Click Here To Visit The Course Webpage For More Information
---
Read Serial Killer & FBI Profiling Classics on Kindle
---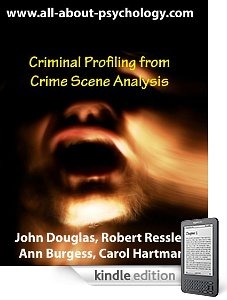 This particular Kindle collection consists primarily of the landmark articles written by members of the Behavioral Science Units, National Center for the Analysis of Violent Crime, at the FBI Academy. These seminal publications in the history of FBI profiling were released by the U.S. Department of Justice as part of the information on serial killers provided by the FBI's Training Division.
---
Go Back To The Forensic Accounting Page
Go From Forensic Accounting Degree Directory To The Home Page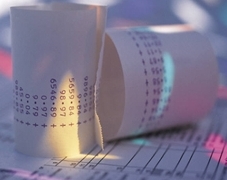 Thinking About Becoming A Forensic Science Student?

Find a Forensic Science School