Crime Scene Investigation Online
Thinking About Becoming A Forensic Science Student?

Find a Forensic Science School
---
Crime Scene Investigation Online
The aim of the Crime-Scene Investigation Online page is to showcase the best CSI related video and audio broadcasts that can be accessed for free online.
---
Collecting Evidence At A Crime Scene
---
Richard Saferstein, Ph.D., former chief forensic scientist at the New Jersey State Police Laboratory, one of the largest crime laboratories in the United States discusses the following:
Mobile Crime laboratories
Collecting Physical Evidence at a crime scene
Collecting Evidence From The Body of a Murder Victim
Substrate control in CSI
Standard Reference Sample in CSI
The CSI Chain of Custody
The Purpose of The Crime Lab
---
Techniques Used To Gather Crime Scene Evidence
---
Homicide Detective Cathy Oakden discusses some of the techniques used to gather and obtain crime scene evidence.
Click Here to watch this short but very useful video.
---
Read FBI Profiling Classics on Kindle
---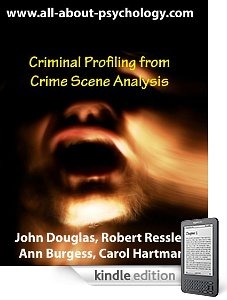 This special Kindle collection consists primarily of the landmark articles written by members of the Behavioral Science Units, National Center for the Analysis of Violent Crime, at the FBI Academy. These seminal publications in the history of FBI profiling were released by the U.S. Department of Justice as part of the information on serial killers provided by the FBI's Training Division.
See following link for full details.
---
Go Back To The Main Crime Scene Page
Go From Crime Scene Investigation Online Back To The Home Page