The All About Forensic Science Website
The All About Forensic Science Website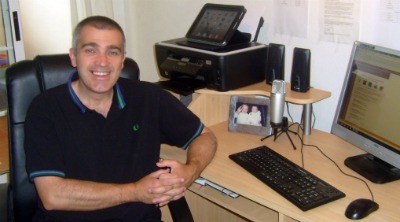 Thinking About Becoming A Forensic Science Student?

Find a Forensic Science School
Many thanks for taking the time to check out my forensic science website. My name is David Webb and I have a first class honors degree in psychology and a Masters in Occupational psychology. For a number of years, I was a lecturer in psychology at the University of Huddersfield (UK).
In 2003 I moved to sunny Spain with my family, where I now work as an online tutor and research dissertation supervisor.
Forensic Research
It was a result of my research activity that I ended up pursuing an interest in forensic science. Since 2000, I've been involved in collaborative research with teams of forensic odontologists (dentists) in the UK, US and Canada.
Forensic odontologists carry out body identification work from dental remains at accident and crime scenes, and at mass casualty sites. For instance in the aftermath of a plane crash and most notably in recent years at The World Trade Center post 9/11.
The research I conducted was primarily to examine the emotional and psychological impact of this kind of work. In a completely different research project, we also explored the forensic implications of biting behavior within the context on a criminal investigation; given that bitemarks are often found on the victims of violent and sexual crime.
If you would like to read some of the research I've been involved in which was published in the Journal of Forensic Sciences, you can do so by clicking on the following links.
You will need Adobe Reader (the latest version is recommended) installed on your computer in order to open and read the journal articles. You can get Adobe Reader here (a new window will open so you can download without leaving this page).
If you want to open the file in your browser window, you can just click on the links. However if you want to download the file to view later, then right click on the link and choose "Save Target As" or "Save File As." Then select where you want to save the file on your hard drive.
Once you have saved the file, locate where you saved it, and double click to open.
Click Here To Read The Psychological Impact Article


Click Here To Read The Biting Behaviour Article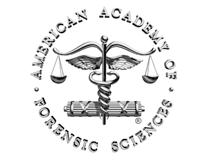 I strongly recommend that anybody interested in forensic science visit the American Academy of Forensic Sciences Website. From here you will be able to discover what forensic science is, what forensic scientists do, what you need to do to become a forensic scientist and where forensic scientists work.
Click Here To Visit The American Academy of Forensic Sciences Website.
As I mention on the homepage the All About Forensic Science website is growing all the time and it is continually showcasing the work of a number of forensic science experts who have kindly agreed to provide a clear and concise description of their forensic speciality, along with links to quality information resources and essential reading texts.
Don't forget that if you would like to be kept right up-to-date with the latest developments on the All About Forensic Science website, just leave your details and we will let you know as soon as we have any news.
Click Here To Leave Your Details
I sincerely hope that you find the all about forensic science website useful and interesting.
All the very best
David Webb
---
Essential Forensic Science Reading
---
Forensic Science: An Introduction to Scientific and Investigative Techniques By Stuart H. James and Jon J. Nordby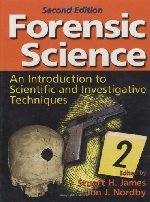 Book Information
Edited by highly regarded experts in the field and featuring contributions by well respected forensic scientists and legal practitioners, Forensic Science: An Introduction to Scientific and Investigative Techniques, Second Edition covers the latest theories and practices in areas such as DNA testing, toxicology, chemistry of explosives and arson, and vehicle accident reconstruction. It offers a cutting-edge presentation of criminalistics and related laboratory subjects, including many exciting new features. Packed with full-color illustrations and case studies, the book features an extensive range of fundamental topics with the technical and scientific detail that students need to understand the breadth of the forensic sciences.
See following link for more details:
Forensic Science: An Introduction to Scientific and Investigative Techniques, 2nd edition
Visitors From The UK Click Here
---
Read FBI Profiling Classics on Kindle
---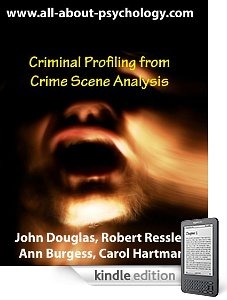 This special Kindle collection consists primarily of the landmark articles written by members of the Behavioral Science Units, National Center for the Analysis of Violent Crime, at the FBI Academy. These seminal publications in the history of FBI profiling were released by the U.S. Department of Justice as part of the information on serial killers provided by the FBI's Training Division.
See following link for full details.
---
Go From The All About Forensic Science Website Welcome Page Back To The Home Page